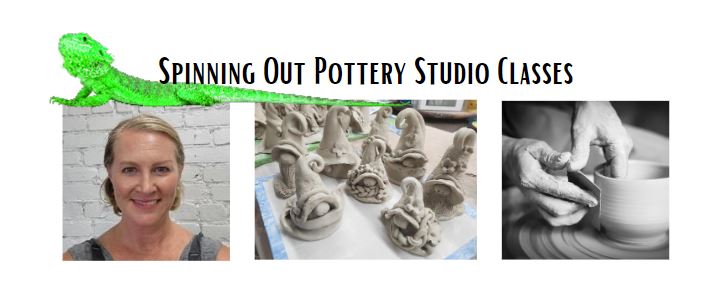 Click here to Book Now
Learn how to throw pottery on the wheel, glaze, or hand-build. Classes are taught by Nicki Degeneffe and are 4 weeks long. These are for people that are 12 and older. (Classes for under 12 are not available at this time. But all ages can stop in and paint ornament, ornament, or lizard during studio hours)
***Please follow me on Instagram and Facebook for updates on young people's classes. It is being worked on.***
SESSIONS: Tuesday, Wednesday, and Thursday
10 am till 12 noon Wednesdays only
1:00 PM – 3:00 PM (Tuesday, Wednesday, and Thursday)
4:00 PM – 6:00 PM (Tuesday, Wednesday, and Thursday)
6:30 PM – 8:30 PM (Tuesday, Wednesday, and Thursday)
Pricing: $125 per month for 4 two-hour sessions (3 clay days and 1 glaze day).
Class includes 1 bag of clay (25lb), all your tools, glaze, and firing for up to 9 apple-size pieces. 1st bag of clay is included. 
Address: 3294 York St,
Sharon, SC 29742
Message for sign-up information.